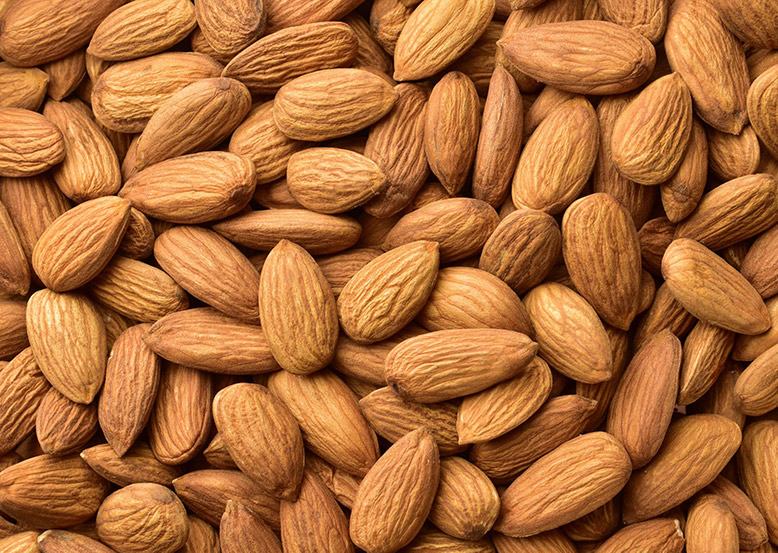 Almond acid is one of the AHA (alpha-hydroxy acid) acids. Almond acid gently exfoliates the skin, rejuvenates and does not cause irritation. It is perfect for skin with problems.
Almond acid, like other alpha-hydroxy acids, is applied to the skin to even out its color and stimulate regeneration. The skin exfoliation treatment with almond acid makes the skin brighter, tighter, smoother and better moisturized, and has narrowed pores. In the case of acne skin, seborrhea is reduced. Mandelic acid is stronger than glycolic acid, but it has larger particles and penetrates the skin more slowly, which means that it does not cause redness or irritation.
Almond acid - how does it work?
Almond acid works in the stratum corneum. It loosens the connections between epidermal cells and cell cement. As a result of this action, the superficial layer of keratinized cells is exfoliated. Peeling is delicate, but it has a visible lightening effect. Young cells discovered with mandelic acid absorb the applied cosmetics better. That is why almond peeling is combined with skin moisturizing preparations. Depending on the requirements and needs of the skin, you can combine mandelic acid in one treatment, e.g. with pyruvic acid (has an antibacterial effect) and with microdermabrasion, i.e. mechanical exfoliation of the skin).
Who is mandelic acid for?
Exfoliation with mandelic acid is recommended especially for problematic skin: sensitive, couperose, combination and acne. It is also very good for mature skin. Almond acid combines gentle action with effectiveness. After treatments with mandelic acid, the condition of sensitive skin improves, and it ceases to react so violently to external factors. With acne skin, seborrhea decreases and the lesions dry up. Mature skin becomes brighter, tighter and better moisturized. All types of skin are visibly smoothed and brightened. Almond acid peeling is also effective in eliminating shallow discoloration, e.g. after acne lesions or sunbathing (provided that they are not hormonal discoloration).
How is the treatment with mandelic acid?
The effect is visible after the first exfoliation of the skin with mandelic acid. But it's best to do a series of six treatments one week apart. Such a treatment will ensure that the result, i.e. lightening and renewal of the skin, shrinking the enlarged pores and reducing seborrhea, evening the color and moisturizing the skin for a long time. It is worth doing exfoliation treatments with almond acid twice a year. During the treatment and two or three weeks after you do not sunbathe, use the solarium, and if you go out in the sun, you must use creams with a filter of at least 25 SPF. The price of a single treatment with almond acid ranges from 80 to 100 PLN. If we buy a package of six treatments, the price of a single session is cheaper.