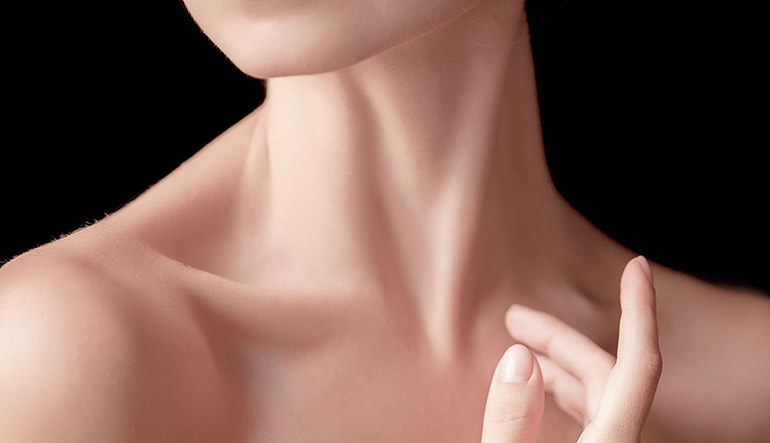 Recipes for homemade NECK AND NECKLINE MASKS are a quick and effective way to improve skin condition. You have a great exit and in your wardrobe a beautiful outfit for this occasion, unfortunately the dress reveals the imperfections of the skin of the neck and cleavage ... If you have not managed to make an appointment with a beautician, you have to save yourself. Here are recipes for homemade face masks for the neck and décolleté.
Homemade MASKS for the NECK and NECKLINE can be made in a few minutes at home from products that can be found in the refrigerator and cupboard. We present effective and proven recipes for home cosmetics that will instantly improve the appearance of your skin.
Pour 3 tablespoons of chopped parsley into a glass of hot milk and leave it covered for 15 minutes. Then add a teaspoon of lemon juice and a teaspoon of honey, mix. Soak the liquid on a small towel or gauze pad and put it on the neckline for 15-20 minutes. Then rinse with cool water and massage in a moisturizing cream. The skin will be brightened and fresh. Mash half a banana with a fork. Add half a tablespoon of honey and egg yolk to it and mix thoroughly. Put the prepared mixture on the neck and décolleté and leave it for 15 minutes, then rinse it with warm water. This mask will regenerate dry epidermis. For a better effect, massage the moisturizing cream into the skin. Wrap the ice cube in a handkerchief and massage the skin with circular movements, first the neckline from the hollow between the breasts towards the collarbones, then the neck upwards, towards the chin and ears. Then massage the serum or an ampoule under makeup with a firming preparation. This way you will improve blood circulation and therefore skin tone and tone.