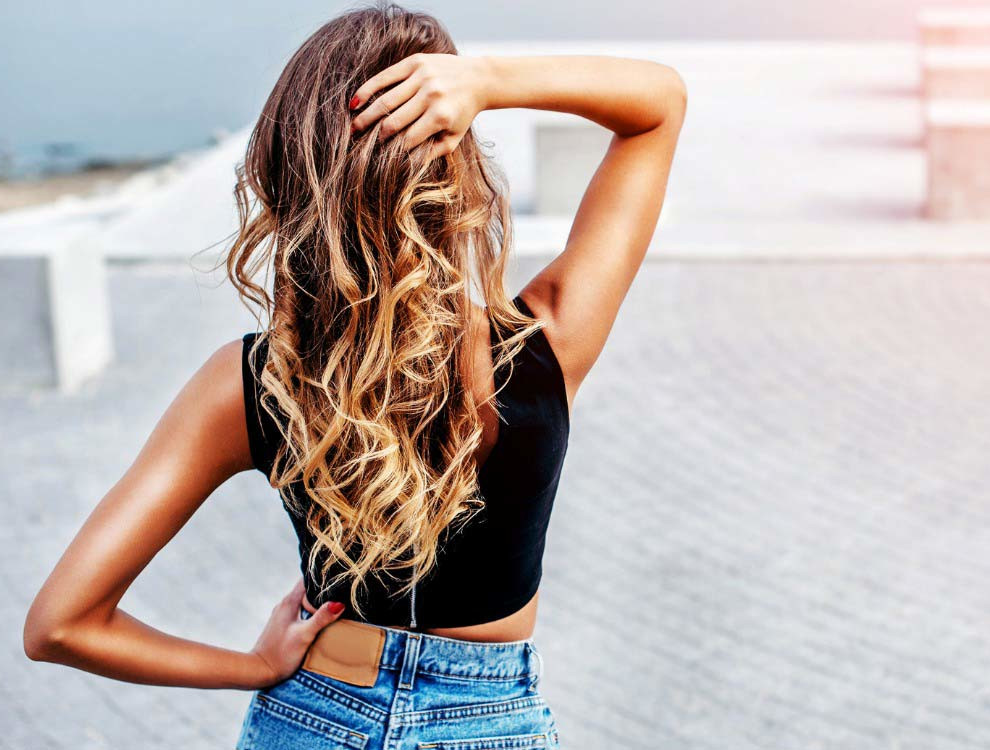 Faded, without shine or color - your hair does not have to look like this, even if you have decided to spend your vacation almost entirely on carefree sunbathing. It is enough to know how to take care of them and what mistakes not to make. So how do you prevent your hair color from fading, and what can you do to prevent your hair from fading and losing its color when exposed to the sun, sea water or pool chlorine?
More than one of us has had the opportunity to see what hair looks like after summer in previous seasons - this problem is also well known to hairdressers who save our hair after the holidays by subjecting it to often expensive regenerative treatments. It's much easier to keep your hair from losing its shine and shine.
And how your hair will look in summer and after summer is influenced by several factors: care, pinning and how it is treated, especially in the moments when you take a bath in the sea or pool, as well as in the sun.
How to prepare your hair for summer?
Before leaving, it is worth going to a hairdresser to cut your hair and give it the right shape, thanks to which it will be much easier to style. Also, avoid dyeing or brightening before the holiday. After such treatments, the hair is more sensitized and therefore prone to damage.
In addition, the color can fade quickly. That is why it is worth performing a hair regeneration treatment before the holiday, and arranging a professional hair reconstruction after your return. It is an excellent treatment that will work well after sunbathing and sea bathing.
How to take care of your hair before holidays?
In home hair care, use professional masks or conditioners that will moisturize your hair and protect it from sunlight, water and wind. If the hair is not properly protected, the sun and salt water will weaken it. It is also worth remembering that on hot days the head sweats faster - hair should be washed as often as necessary.
Don't go out with wet hair
A very common mistake we make on vacation is going out into the sun with wet hair. Damp hair exposed to the sun becomes much more susceptible to sensitization and mechanical damage, which makes it dry and damaged. However, this does not mean that you need to take a dryer with you to the beach ...
All you need to do is dry your hair with a towel and use a product that will moisturize your hair and protect it from the harmful effects of sunlight. Do not expose them to sunlight until they are completely dry.
Rinse off salt or chlorine immediately
During the holidays, hair becomes dry and lacks natural shine, and its structure is damaged. It's all because of sea, salt or chlorinated water and sun rays.
After leaving the sea or swimming pool, it is worth rinsing your hair with clean water - because salty or chlorinated water, wind, sun and sand that settle on them can weaken and dry them. After returning to the hotel room, thoroughly wash your head with shampoo and then apply a conditioner or mask that will strengthen and regenerate your hair.
Protect your hair from UV rays
For this purpose, you can use colorful scarves, hats, baseball caps or a regular towel that are fashionable this season. Certainly, special cosmetics with a UV filter will be useful. It is worth choosing spray oils with a light formula with a substance that limits the penetration of sunlight and pollution, while giving your hair an amazing shine thanks to the formula with shiny particles.
Give your hair a rest from the dryer
But you cannot go to bed with wet hair, because it is then more prone to mechanical damage. If you need to blow-dry your hair, otherwise it won't look good, you should protect it with a product that protects against high temperatures.
We do not always have to dry the hair very thoroughly and precisely, sometimes it is enough to just dry it. Especially in summer, remember not to dry them with hot, but lukewarm air, and when pulling your hair on a brush, do not dry the strands for too long in one place.