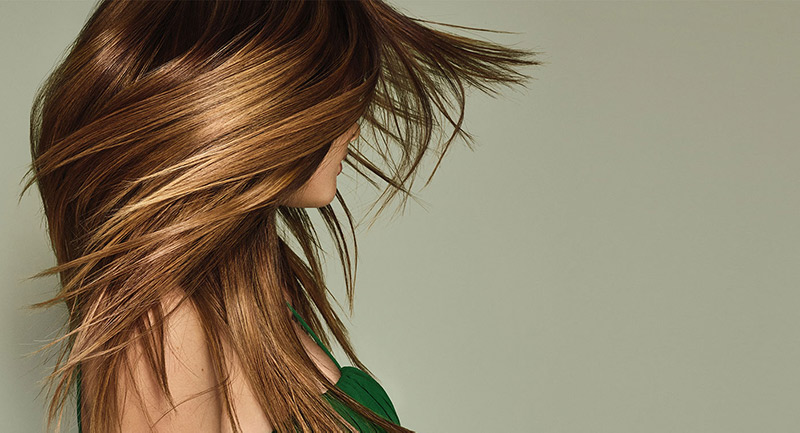 Hair is sensitive to the weather, does not like wind, frost, heating. The sun in particular makes them brittle and difficult to style. But with the help of conditioners and masks, they will shine again with full shine. We present cosmetics for intensive hair care.
Intensive hair care is a must if you style your hair frequently. It also works well after winter and summer, when the hair is tired. Preparations for intensive hair care - conditioners, balms and masks - give a beautiful shine, restore, protect color, smooth or increase volume.
Their systematic use should become your ritual. But what to choose? A thick, creamy mask, light conditioner or maybe a leave-in hair mist? It all depends on your hair type. If yours are thin and delicate, they won't use heavy, thick, creamy masks. And for dry and damaged hair ends, a hair conditioner with a very light formula will not work.
Hair care: conditioner
After rinsing the shampoo thoroughly, dry your hair gently with a towel. Then apply the conditioner. Remember not to rub it into your scalp. If you have long hair, apply the preparation to the ends especially carefully. Do not forget that the conditioner should not be rubbed in, it must be gently patted in.
Then spread the product evenly over the entire length of the hair with a wide-toothed comb. Now let the preparation work. Rinse off conditioner usually needs to be left on the head for 5-10 minutes (although there are also some that work instantly, after 2-3 minutes).
It's best if you just read the directions on the cosmetic packaging. Rinse your hair thoroughly after a few minutes. Use lukewarm water first, then cool water. Thanks to this, the hair cuticle will be closed. If possible, let your hair dry naturally.
Hair care: hair mask
You should put a mask on your hair once a week. Especially if they are dry and damaged. How is a mask really different from a lotion or conditioner? It contains more nutrients. Before you apply it to your hair, wash it with a cleansing shampoo.
These types of cosmetics have a high pH, ​​which is why they open the cuticle. As a result, the regenerative ingredients from the mask penetrate deeply into its interior. Some masks need to be warmed up. The beneficial ingredients get deeper under the influence of heat. You can wrap your hair with foil and put a warm towel on it.
Compared to conditioners, masks require longer to be held on the hair, most often it is 10-20 minutes. But there are also some that work much faster.
Dry and damaged hair - care
You have split ends, and your hair is disobedient and constantly frizzy. Moisturizing and regenerating conditioners will be of help. Their ingredients penetrate the inside of the hair, providing it with an additional portion of moisture. The condition of dry hair will be improved by preparations with amino acids and vitamin B5, proteins, keratin or cashmere. For the care of damaged hair, preparations with honey are also suitable.
Oily hair also needs care
If you have them, beware of nourishing products that weigh down your hairstyle. Choose a delicate conditioner without oiling substances. Remember the principle of applying the cosmetic along the entire length of your hair, except for the roots - this is very important in your case. In case of seborrhea, it is worth trying preparations with anti-dandruff-effective black turnip, refreshing mint or exotic fruit.
Cosmetics for blonde, red and dark hair
With a view to caring for a specific hair color (natural or colored), leading cosmetic brands have developed shampoos and conditioners that give shine and protect the color.
Preparations for blondes usually contain chamomile extracts and often light-reflecting particles.
For brunettes and redheads, there are preparations with extracts from, for example, oak bark, yarrow or wild cherry, which prevent the color from fading quickly.
There are also preparations that you can use regardless of the color of the paint, and their purpose is to rebuild damaged hair. Those bought in a hairdressing salon work the most intensively. For example, one of the companies introduced a mask which heats up when it comes into contact with water, thanks to which the nutrients can penetrate deeper into the hair faster and more accurately.
Thin and delicate hair
If your hair is free of fluff and lies flat against your head, choose a product that will lift it at the roots and add volume. Light mists and no-rinse foams work well.
Preparations containing keratin, vitamin H, herbal extracts or natural oils will additionally strengthen the hair and give it shine.