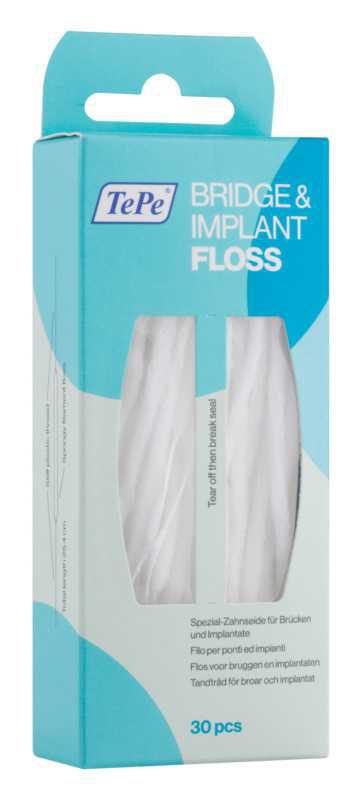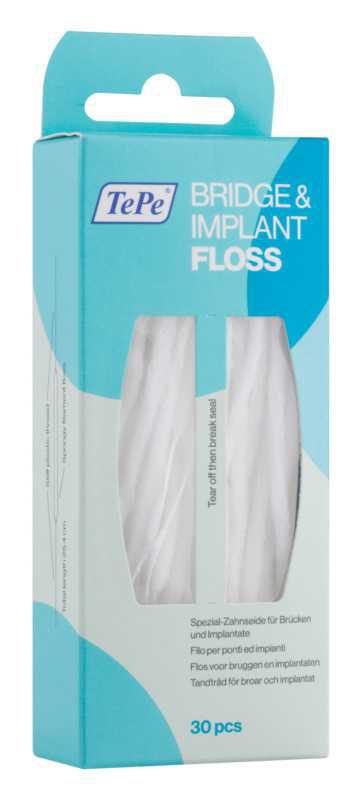 TePe Bridge & Implant Floss
Special dental floss for cleaning implants
Filter products by:
x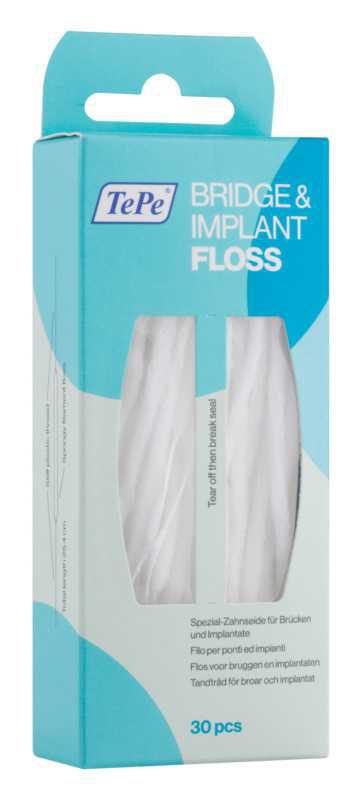 Sorry, there are no reviews for this product yet.
Write a review
Tepe cosmetics tepe - quality in oral hygiene. The swedish family company tepe, founded in 1965, deals with the creation, production and sale of effective, high-quality oral hygiene products.
The tepe brand aims to raise awareness of oral hygiene, and especially awareness of the importance of cleaning interdental spaces, which increases the health of the entire oral cavity and contributes to the improvement of quality of life around the world.
Many people neglect the care of interdental spaces. Ordinary toothbrushes only partially clean the surface of the teeth, so there are many harmful bacteria in the mouth that hide in the spaces between the teeth. They can cause gingivitis, tooth decay and bad breath. The solution is to regularly use tools specifically designed to clean interdental spaces. Tepe interdental brushes are produced in many variants (models and sizes) to best meet individual needs. Individual series differ in color, making selection easier. All of them, however, have special properties that ensure the highest quality and effectiveness. For the safety of use, the metal parts are covered with plastic. Thanks to the appropriate shape, access to both the front and molar teeth is enabled, and the ergonomic shape of the handles made of recyclable material ensures easy and comfortable use. Interdental brushes and other tepe oral care products are created in collaboration with dentists.
The tepe motto is: "we care about your healthy smile".

TePe Bridge dental floss
Popular news
Recently added reviews