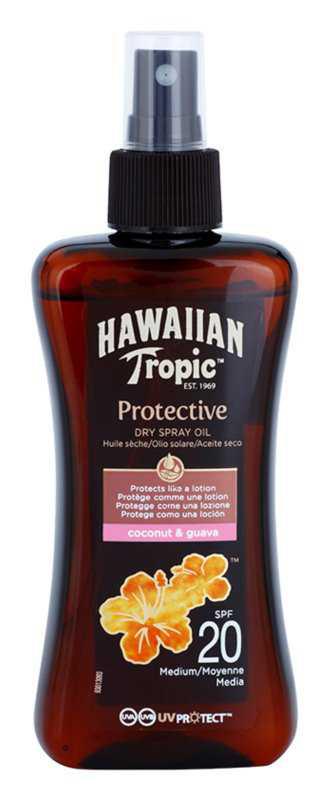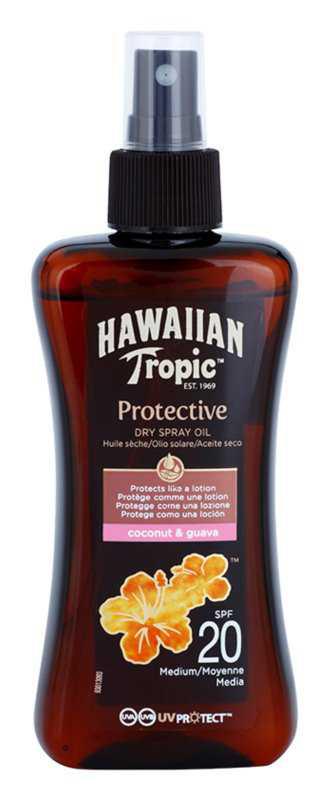 Hawaiian Tropic Protective
Protective tanning oil spray spf 20
Filter products by:
x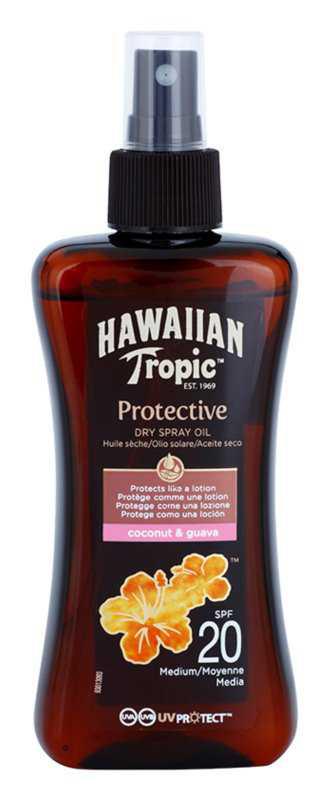 Sorry, there are no reviews for this product yet.
Write a review
Do you love to lie on the beach and enjoy the touch of sunlight on your skin? hawaiian tropic, a brand inspired by the tropical beaches of hawaii, will be your inseparable companion throughout the summer. Cosmetics of this brand exude energy and passion, which will be shared with you.
Hawaiian Tropic is also comfortable and fashionable swimwear for beach lovers. Classic cuts and high-quality materials complement expressive accents in the form of rich patterns and original prints. Sun care also deserves attention because of the tropical fragrance that will take you to the Hawaiian beach. Above all, however, Hawaiian Tropic cosmetics will help you get a beautiful tan.
The reliable Hawaiian Tropic tanning cream and Hawaiian Tropic silky tanning oil will provide reliable protection against the sun. Athletes will appreciate the specialized, ultra-light spray that guarantees not only high, but also extremely durable protection. And at the end of the day, Hawaiian Tropic Moisturizing Sun Cream will take care of your skin.
Skin type - for all skin types
Protective factor - medium protection (SPF 15 - SPF 25)
Consistency - dry oil
Popular news
Recently added reviews