Sensodyne Repair & Protect Extra Fresh
Toothpaste to protect teeth and gums
Filter products by:
x


The most interesting review:
The paste not only rebuilds, but also provides long-lasting protection for sensitive tooth areas. This paste cleans my teeth very well, it doesn't cause irritation and bleeding gums and I had a big problem with it. The breath is fresh and pleasant after this paste :) I recommend !!!!!
Teeth clean, whitish after this paste. The taste is nice, the breath refreshed. Very mint. My gums are very grateful to her. Probably my new favorite pasta.
0
Sensodyne works great on gums and enamel, but for me its taste is terrible. So very dental. It is not bad, it fulfills its functions, so I will use it with a smile - thanks to it very white :)
0
I like this paste very much. My gums are very sensitive and I feel much better after this paste. The paste refreshes the breath perfectly and has a very pleasant taste for Sensodyne paste
3
I have always used sensodyne. The paste protects my gums very well and leaves a very nice smell. I also recommend shop service :)
0
I always recommend this paste. It protects gums very well. At the same time refreshes the breath. I will definitely shop in makeupyes pl. Thank you
8
Sensodyne is the best brand. I have never been disappointed. Very good price and of course instant delivery. I recommend a paste and a shop :)
1
Great pasta for little money. Teeth are clean, smooth, breath is fresh. For me, a revelation !!!
0
Very good pasta. After brushing your teeth feel it works! I have already ordered more pieces. It is really worth buying it !!
0
I am very happy with this paste !! After using it, a feeling of freshness stays in the mouth for a very long time. I recommend it to anyone who wants to have a beautiful, healthy smile!
0
I have sensitive gums and teeth, so I always choose pastes in this respect. This one was 5! In the past, drinking hot drinks or eating ice cream was unbearable for me
0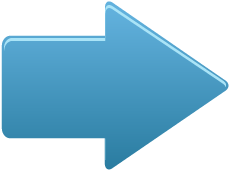 Sensodyne cosmetics | Sensodyne - the best for healthy teeth. Sensodyne is a brand of oral hygiene products designed specifically for sensitive teeth. The first Sensodyne toothpaste with a high content of insult chloride was introduced in the US in 1961 and turned out to be a real breakthrough in terms of tooth sensitivity.
Sensitive teeth are a very common problem that can make life very difficult. Consumption of some drinks and food becomes a real nuisance and sometimes shameful taboo for people with sensitive teeth. The cause of tooth sensitivity is exposed tooth necks, which are naturally protected by enamel. When the necks come into contact with something warm, cold, sweet or sour, irritation of the nerve endings occurs, which manifests itself as a short, severe pain.
Potassium chloride, which is contained in Sensodyne toothpastes, penetrates into nerve endings and reduces the sensitivity of nerves. Currently, strontium chloride mechanically clogs the dental canals, so irritants do not get into sensitive nerves.
Awarded by specialists, Sensodyne brand offers a wide range of specialist toothpastes, including Repair paste
Sensodyne Repair toothpaste
Popular news
Recently added reviews