Elmex Sensitive Professional Repair & Prevent
Toothpaste for sensitive teeth
Filter products by:
x


The most interesting review:
I have sensitive teeth, I was looking for a paste that would protect them but also prevent tooth decay. I was recommended by a dentist. The product met my expectations. It does not irritate enamel, it leaves a protective film, thanks to which I am not so sensitive to sweet / cold / hot. It has a nice mint flavor and aroma, thanks to which it stays fresh for a long time. I recommend to all sensitive people. She worked for me and I will stay with her for now.
Very pleasant paste, with a delicate taste. The enamel is not so sensitive and well protected. I buy and use regularly.
0
The best pasta I know. I've tried more expensive ones, but this one is top for me. Perfect for sensitive teeth. Well worth it!
0
I have very sensitive teeth, this paste helped me in three days. There is no sharp taste, which is good for me. I would recommend!
14
the paste hardly foams at all, which may bother some people, it's ok for me, it's important that it works and works :) really teeth are less sensitive.
0
I think the word Prevent in the name is not just a marketing gimmick. I used it for some time, then it returned to my classic paste (also Elmex, but orange, I do not use another brand), and I still have no problems with teeth and sensitivity.
0
All elmex toothpastes are great and recommendable is the same with this one. Good taste, great to clean teeth, I use together with sensitive brush. One of the better pastes.
18
Paste for people with hypersensitive teeth. It helps with the problem. It has a nice, not too spicy, mint taste. Eliminates the problem of hypersensitivity and cleans teeth effectively.
0
Elmex paste surprised me with its strong taste but only for a moment, then it softens, and as it turned out works perfectly. Perfectly cleanses and helps with tooth sensitivity. In addition, the tube is easy to use and very efficient.
5
Delicate with a mild taste of Elmex trade wind delighted me with its action. It does not irritate, the teeth are clean, and it leaves a pleasant breath. Price goes hand in hand with quality, I recommend it!
0
Very efficient paste. I don't like the taste because I like more mint flavors. Fast shipping great price I recommend!
0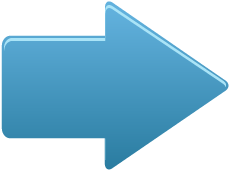 Elmex cosmetics | elmex - for healthy, strong teeth. Elmex is a brand of oral care products that has been on the market since 1962 and belongs to the swiss company gaba international ag. Elmex toothpaste was the first to contain aminofluorides (amf), which remineralize enamel and increase its resistance to acids. High-quality elmex products, whose effectiveness has been scientifically proven, are developed in cooperation with specialists in the field of oral hygiene and dentistry. Individual elmex products complement each other and thus provide comprehensive dental care and protection. Mouthwash, sprays, toothbrushes, dental floss and pastes guarantee cleanliness and oral health when used regularly. These products protect against tooth decay, help in case of hypersensitivity of teeth, strengthen enamel, whiten and cause that we can boast of a beautiful, healthy smile throughout our lives. The elmex brand is chosen by those who require many years of experience and the highest quality.
Elmex Sensitive Professional Repair toothpaste
Popular news
Recently added reviews