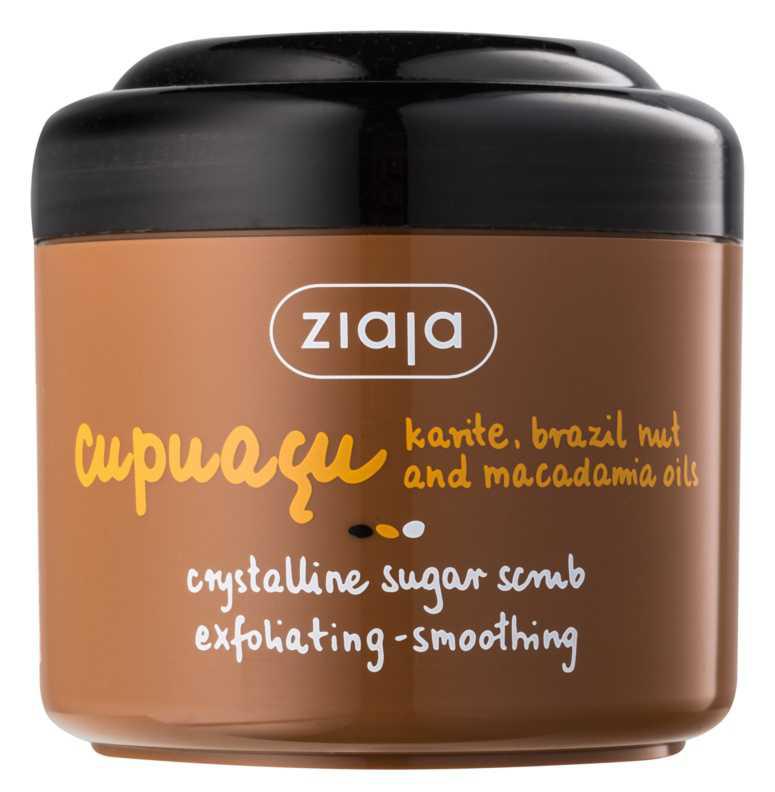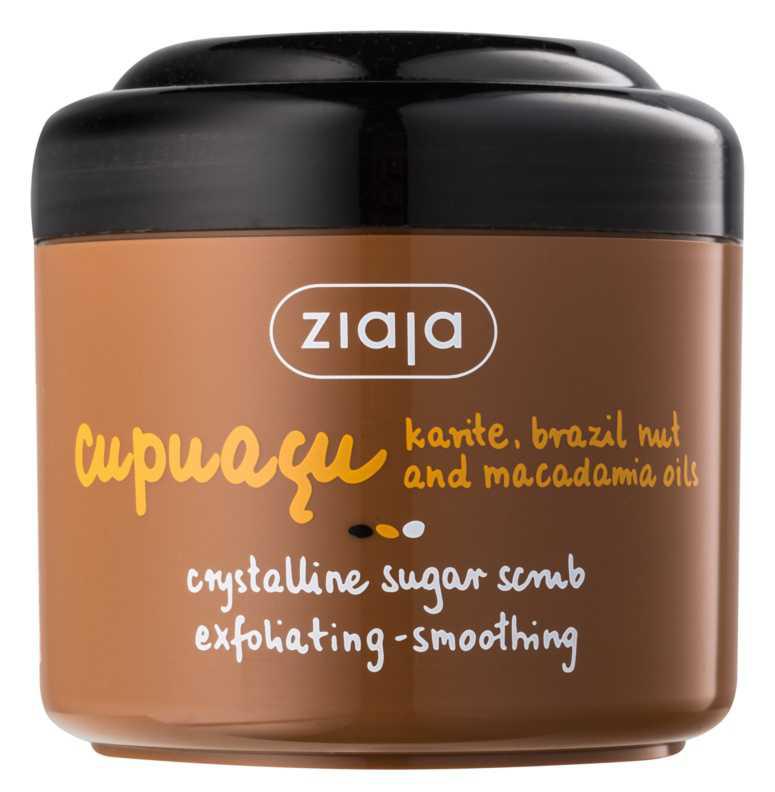 Ziaja Cupuacu
Crystal body scrub
Filter products by:
x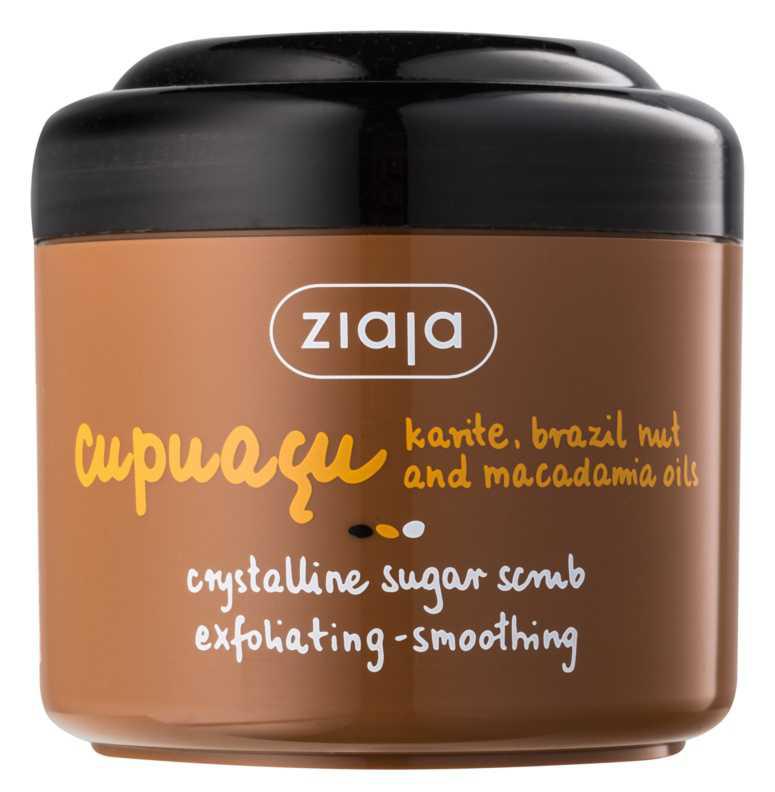 The most interesting review:
My favorite body scrub. It has a crazy nutty chocolate scent, really very appetizing. However, apart from the fragrance, it also has great effects. Perfectly removes dead skin cells, leaving the skin delicate and soft. Works great after sunbathing when I want to get rid of flaky skin. The only minus for me is the greasy film that remains on the body, which bothers me a bit after use. After all, I will come back for it every summer, because the skin is well moisturized and protected against excessive drying.
After the first package is finished, I am sure that I need to buy another one. Not only is the divine smell, but the skin after it is literally velvety smooth and moisturized. The particles are not strong and sharp so I think most will work;)
0
I love this product, above all, for the smell! For me it's insane. As a peeling it works great. It exfoliates the skin well and oils the skin, so it is smooth, soft and moisturized after masking.
2
I really like this brand's products. One of my favorite series is the coconut series. When the Cupuacu series appeared on the market, I knew that I would become a fan of it. Immediately under the opening I was delighted with the smell ... sweet, caramel. It is pleasant to use, it moisturizes the skin very well. A small minus for too thin a consistency for me.
12
Another of my summer essentials! The peel smells beautiful, smoothes and moisturizes the skin. It has a very pleasant consistency, is not too sharp and does not cause irritation. I would recommend!
0
The product softens the skin very well. In addition, it has an intense and enveloping smell. Worth the money.
0
An intensive scent. It smoothes very well, and additionally this smell .... It leaves the skin soft and well nourished.
0
Looking at the price, it's a very nice product. I have been using it for quite a long time personally I like scrubs, it has never irritated my skin, it has a very pleasant texture and the skin becomes incredibly firm and smooth. It smells very sweet and sweet and the scent stays on the skin after peeling
0
It works great, removes dead skin leaving my skin incredibly soft and smooth. It has a very nice, sweet scent that makes use easier. After use, the skin is ready for the next stages of care and absorbs the lotion better. I highly recommend.
0
This scrub is great. This is my next scrub from this brand and I have never been disappointed in them but this one is definitely the best. It thoroughly peels the skin but leaves it perfectly soft. And this fragrance is beautiful. I love!
0
Great body scrub. Quite strong, thanks to which it massages the skin nicely and exfoliates it well. It has a sensational cookie appetizing smell, definitely sweet, which suits me very well. The skin smells very long after use and is very smooth
2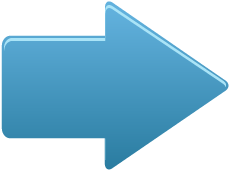 A clear and honest message from the very beginning - ziaja cosmetics, known since 1989, are high quality and easily available products. You also say goodbye to tired, dry or flabby skin and damaged hair. Discover the effectiveness hidden in simplicity.
The brand Ziaja was created by pharmacists Aleksandra and Zenon Ziaja, who decided to produce cosmetics based on natural ingredients. Their first product was olive cream, which has been successfully sold to this day. Ziaja cosmetics will always provide your face, body and hair with intensive care and nutrition, thanks to innovative recipes containing active ingredients in the form of goat milk, cocoa butter or wild rose.
In the Ziaja Cocoa Butter collection you will find an emulsion for the face and body, anti-wrinkle cream with coenzyme Q10, and even lip balm. The products are rich in antioxidants, mineral salts and fatty acids, effectively preventing excessive drying of the skin. The Ziaja Goat Milk series was also a great success. From this series, try enzymatic scrub, silica micro-scrub or body lotion. The handbag definitely should not miss Ziaja hand cream, which will perfectly regenerate the skin at any time of the day.
Properties:
Skin type - for all skin types
Popular news
Recently added reviews