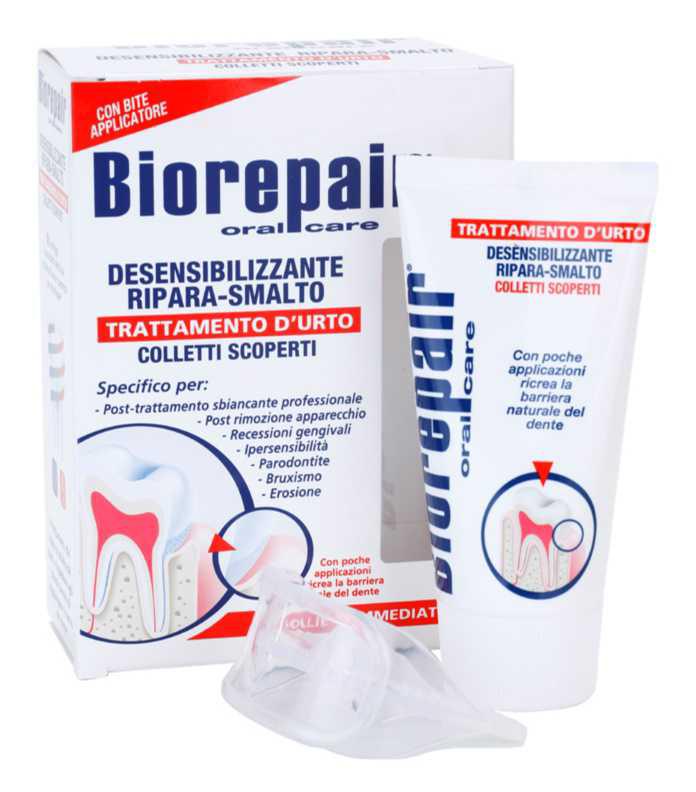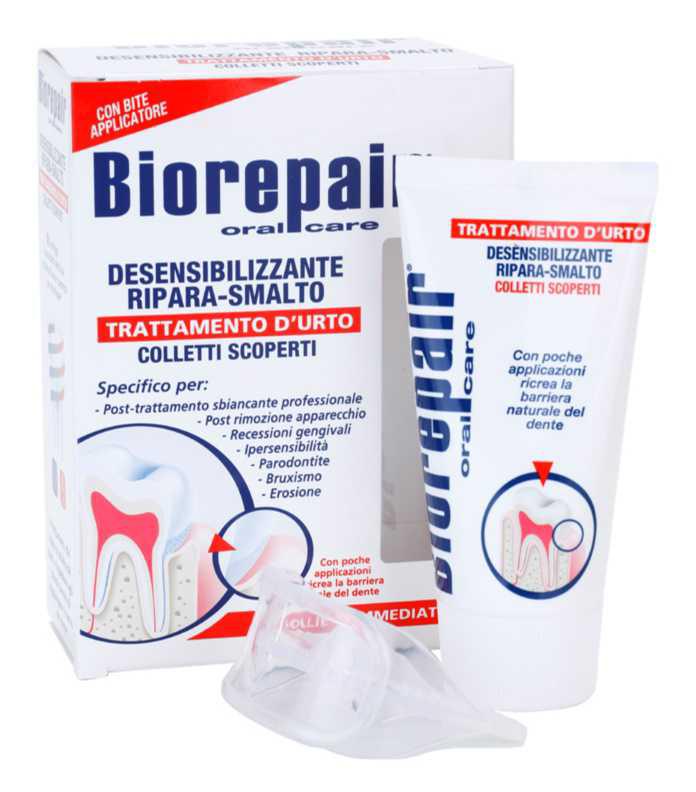 Biorepair Treatment of Sensitive Teeth
Toothcare kit (for sensitive teeth)
Filter products by:
x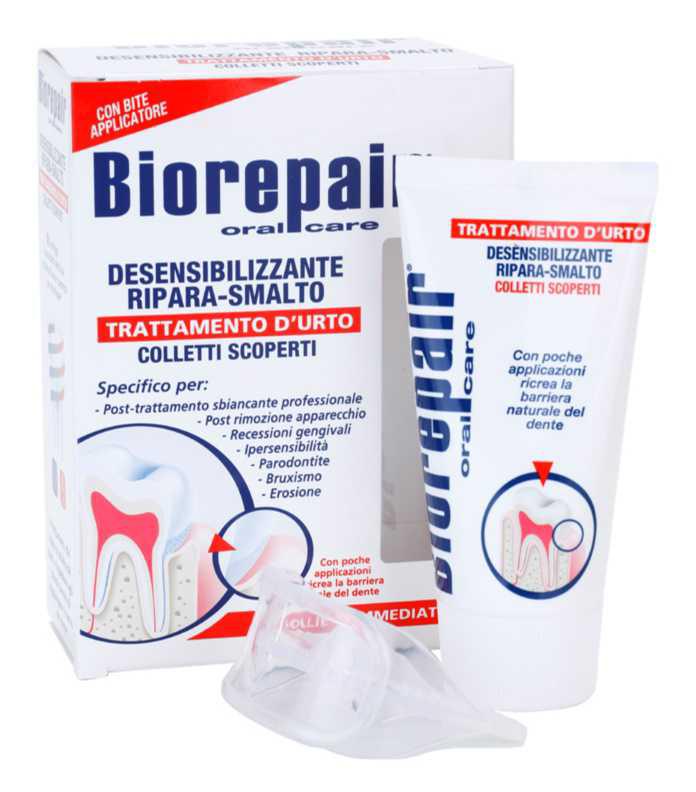 Sorry, there are no reviews for this product yet.
Write a review
BioRepair cosmetics | BioRepair - a real restoration of enamel. The BioRepair brand belongs to the Italian company Coswell, which has been successfully operating on the cosmetics market for a long time. The innovative series of products for sensitive teeth containing the patented bioactive formula MICROREPAIR® to renew enamel, the brand has created in cooperation with the University of Bologna.
The unique formula MICROREPAIR® contains microparticles of hydroxyapatite, a natural component of enamel and dentin, and activating zinc. Thanks to this, BioRepair products remineralize and renew the enamel structure, level it and cover minor damage with a protective layer.
Regular use of the BioRepair series products revitalizes the dentin structure and closes the tubules that cause pain in exposed tooth necks. At the same time, BioRepair is antibacterial and prevents plaque, caries and tartar. In addition, it provides protection against bad breath due to the absorption of sulfur compounds by hydroxyapatite microparticles.
The BioRepair series includes several types of toothpaste not only for the care of sensitive teeth, but also for effective and safe whitening, for example. The offer also includes mouthwash, toothbrushes and dental floss that complement oral hygiene.
BioRepair brings a really effective solution to problems with sensitive teeth, which not only relieves symptoms, but also treats their causes ...

Kit Type - convenient packaging
Popular news
Recently added reviews