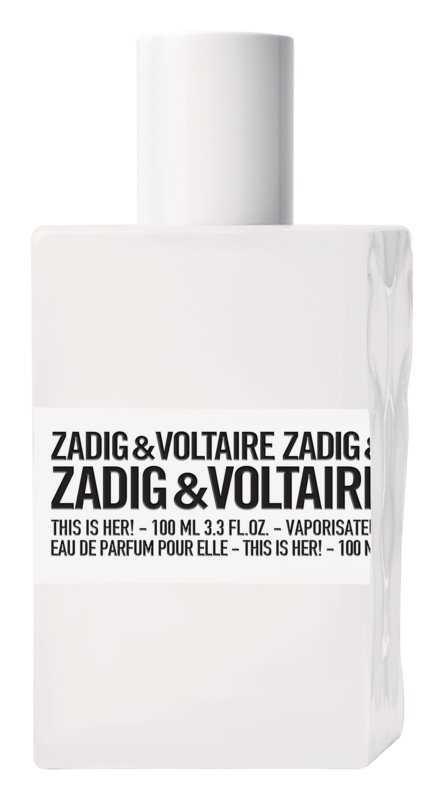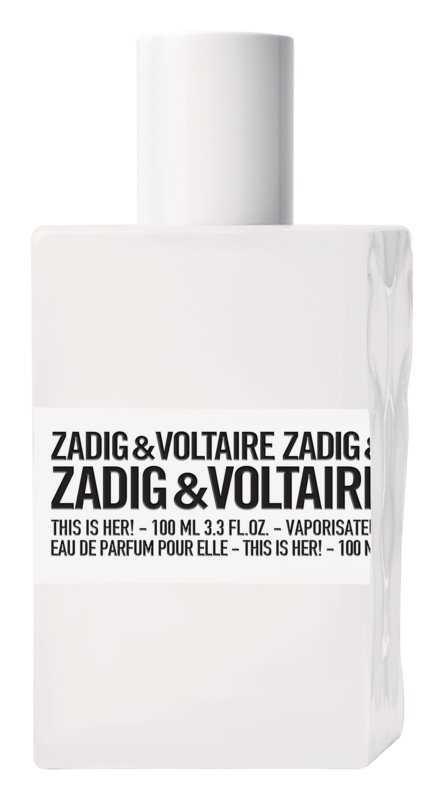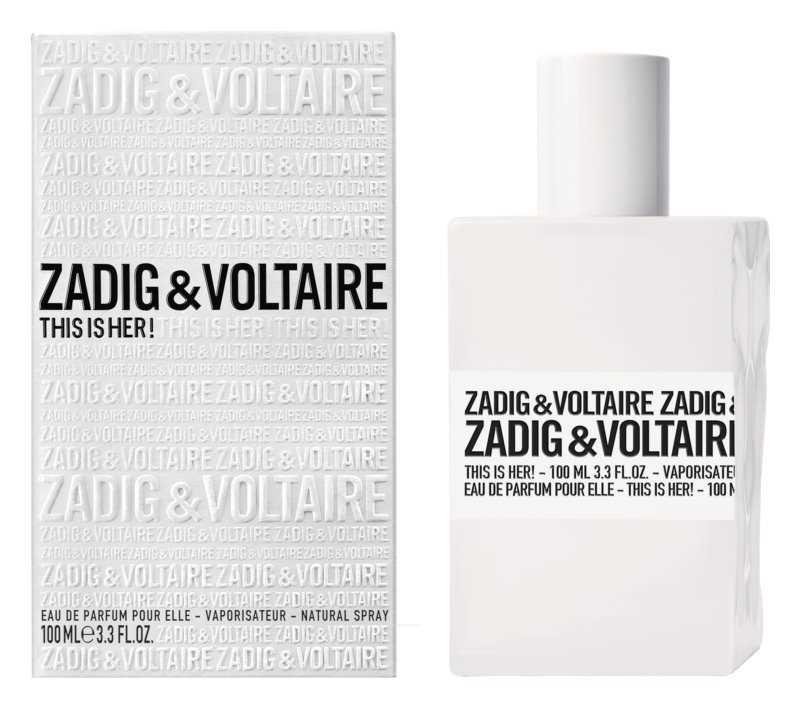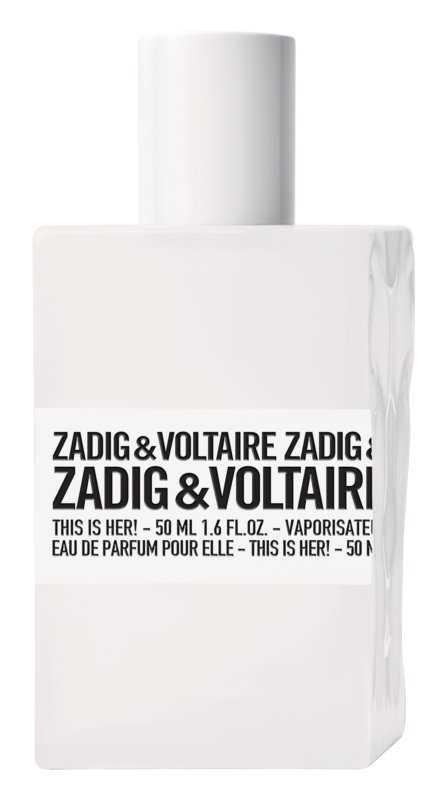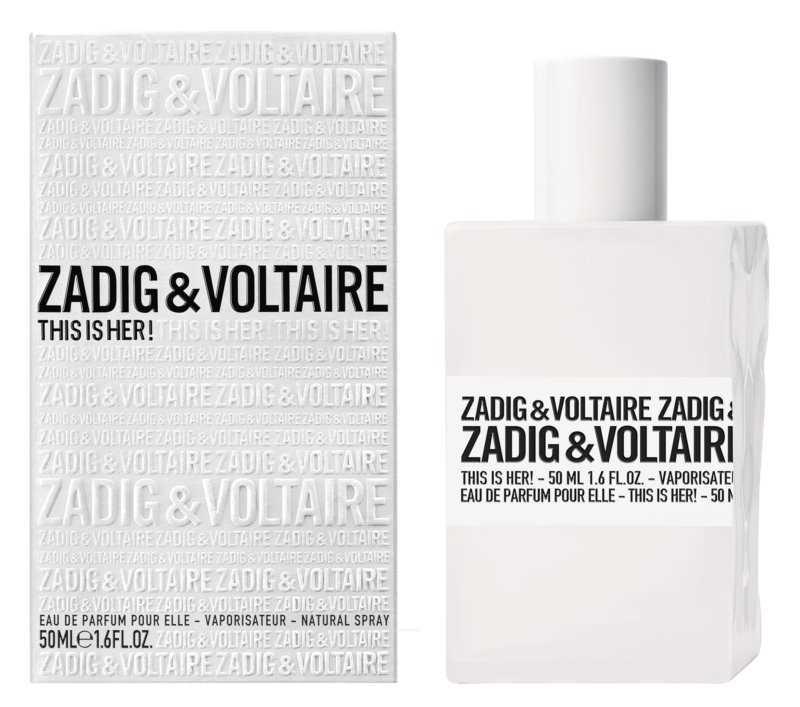 Zadig & Voltaire This is Her!
Eau de parfum for women
Filter products by:
x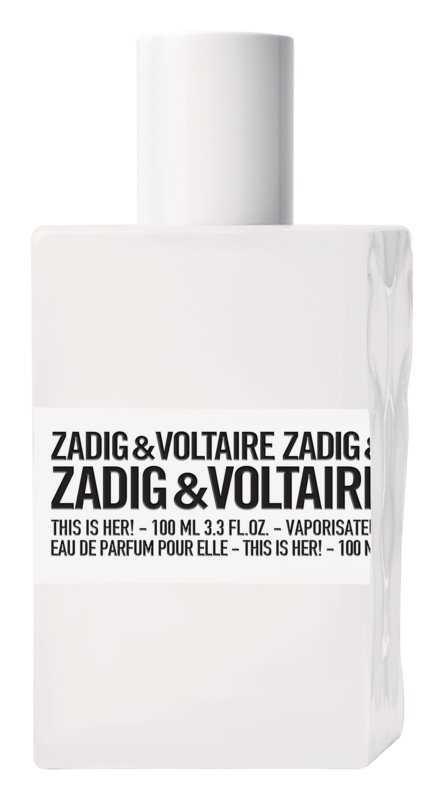 The most interesting review:
Awesome perfume. As soon as I got the sample, I knew that this fragrance would be mine. Beautiful, elegant and minimalistic bottle. The smell alone? Cosmos, I've never felt anything like it :) You can feel milky notes clearly, the perfume is sweet but unobtrusive. The smell is really unique, I don't know anything even similar. Very durable perfumes, wear beauty during the day, and because they are not very popular perfumes, and yet a characteristic fragrance - certainly every lady with it will feel special. Very versatile, elegant but also everyday. When I'm at home, I always put the bottle next to each other and from time to time improve my mood with this beautiful fragrance :) I really recommend it! I will definitely reach for further perfumes
Divine. Milky-sweet, slightly powdery. I do not think it is heavy or too sweet, but I only wear it for 2 days and I don't know how it is received by the environment, my sons like it. A note reminds me of Miu Miu "Twist".
3
Sweet to the pain, creamy, yet vibrant thanks to the addition of chestnut. The smell is heavy, it's hard to pass by indifferently. Wrapping, suitable for wearing on cooler days or evenings.
3
Fantastic, unusual, feminine but with a "claw", elegant. And in these crazy times, store deserves thanks, a bit of pleasure in the difficult situation in which we all found ourselves. Express shipping. Thank you
0
I started using this perfume as soon as it appeared on the market, it immediately charmed me and became my favorite
0
Perfumes sweeter but not exaggerated. He charmed me from the first time and I like it very much
0
ZV nicely combines sandalwood with subtle tones of jasmine and vanilla, the aroma is very strong and rather for the cooler months
1
It's been my favorite fragrance for a long time! Different than all and I enjoyed it all the time!
9
I heartily recommend. A beautiful fragrance!
25
A slightly spicy feminine fragrance that is definitely very unusual
0
For some time I was looking for a change from my old perfume, and a friend recommended me an unknown brand ZV, the fragrance is really nice and lasts all day
1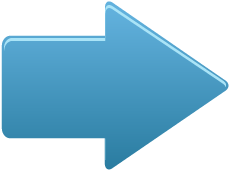 Eau de parfum Zadig Heart - vanilla, chestnutHead - jasmineBase - sandal treeFragrance groups - floral, woody
Popular news
Recently added reviews