Ziaja Owocovy Jagoda i Porzeczka
Moisturizing shower gel
Filter products by:
x

The most interesting review:
Incredibly energizing product. The biggest advantage is its amazing, fruity scent that causes unusual refreshment and stimulation. The bath immediately becomes more pleasant. The fragrance, of course, stays on the skin for a very long time. In addition, the gel leaves the skin moisturized after washing, without the effect of tightness and tension. I have been using it for a very long time and I will definitely buy another package.
My beloved shower gel. My favorite fruits combined with each other make me feel refreshed and relaxed after bathing. The gel perfectly cleanses the skin. Enough for many baths. For this price? Well worth it!
1
Very nice, fruity scent that makes everyday shower more pleasant. It cleanses and moisturizes the skin well and is very efficient. Of course, great price.
0
The gel foams well, making it efficient. It leaves the skin with a fresh, fruity smell and moisturizes it well. Great price encourages frequent purchase.
0
Very efficient gel at a great price. It smells great, its fragrance stays on the skin for a few hours after washing. A very good product.
1
The fragrance is divine, very girlish, juicy and fruity. The gel foams very well, cleanses and cares for the skin, leaving it soft and pleasant to the touch.
0
If you are mainly guided by the smell when choosing bath products, then this product will definitely interest you. Personally, I associate it with fruit soup or jelly. Juicy sweet clearly feel red fruits :) It foams well and cleanses the skin. The body after the bath is pleasant to the touch. The product did not irritate or sensitize. I recommend :)
10
I bought it because of the smell and I was not disappointed. It smells like fruit jelly beans :) But it also foams well and cleanses the skin effectively. Does not dry and does not irritate. Cool.
0
A great product. A charming fragrance that doesn't dry the skin.
0
Gel with a beautiful fruity smell, until you want to eat it. It has a pleasant delicate texture, makes bathing pleasant, the skin after it is smooth and moisturized.
0
A product with a light, delicate texture and beautiful, fruity aroma. It foams well and moisturizes the skin. The packaging is convenient and the product lasts for a long time.
0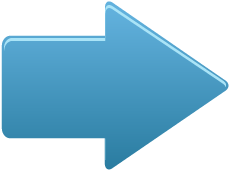 A clear and honest message from the very beginning - ziaja cosmetics, known since 1989, are high quality and easily available products. You also say goodbye to tired, dry or flabby skin and damaged hair. Discover efficiency hidden in simplicity.
The brand Ziaja was created by pharmacists Aleksandra and Zenon Ziaja, who decided to produce cosmetics based on natural ingredients. Their first product was olive cream, which has been successfully sold to this day. Ziaja cosmetics will always provide your face, body and hair with intensive care and nutrition, thanks to innovative formulas containing active ingredients in the form of goat's milk, cocoa butter or wild rose.
In the Ziaja Cocoa Butter collection you will find an emulsion for the face and body, anti-wrinkle cream with coenzyme Q10, and even lip balm. The products are rich in antioxidants, mineral salts and fatty acids, effectively preventing excessive drying of the skin. The Ziaja Goat Milk series was also a great success. From this series, try enzymatic scrub, silica micro-scrub or body lotion. The handbag definitely should not miss Ziaja hand cream, which will perfectly regenerate the skin at any time of the day.
Ziaja Fruity Cranberry shower gel Skin type - for all skin types
Popular news
Recently added reviews