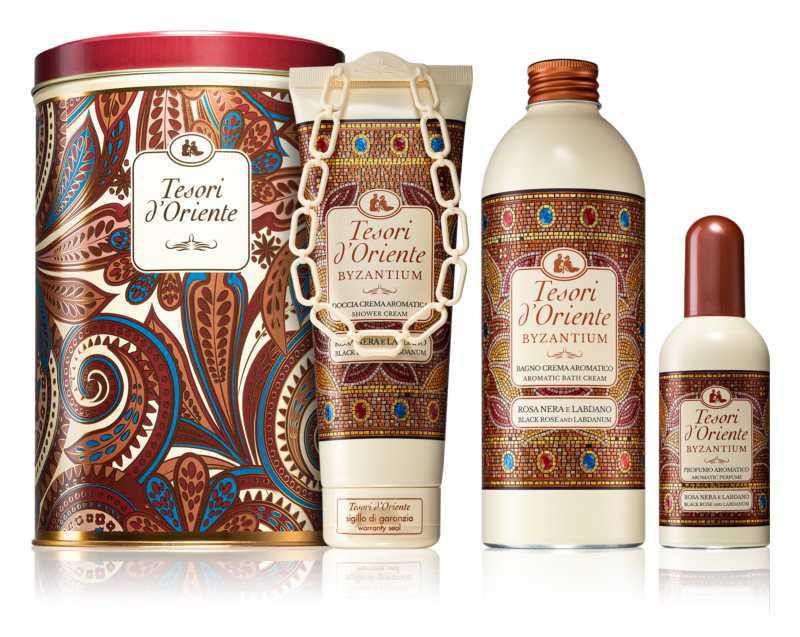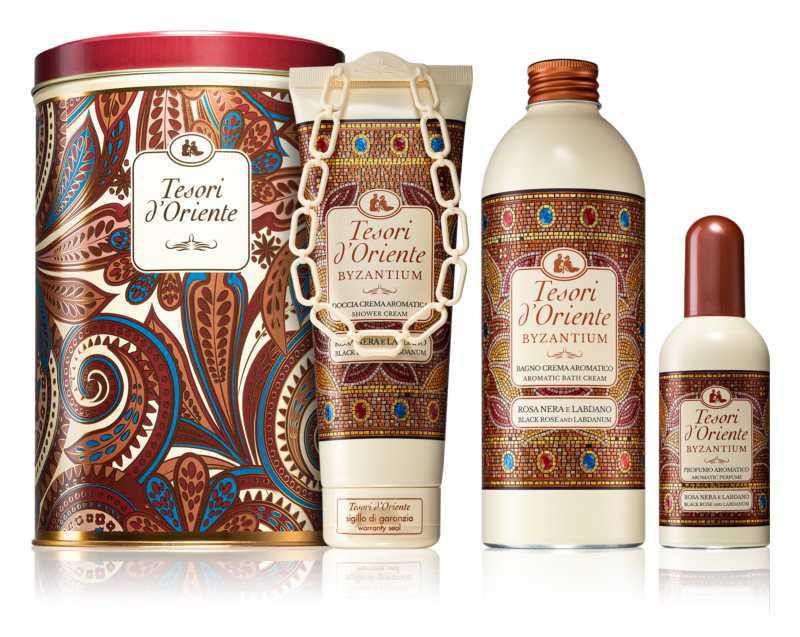 Tesori d'Oriente Byzantium
I. gift set for women
Filter products by:
x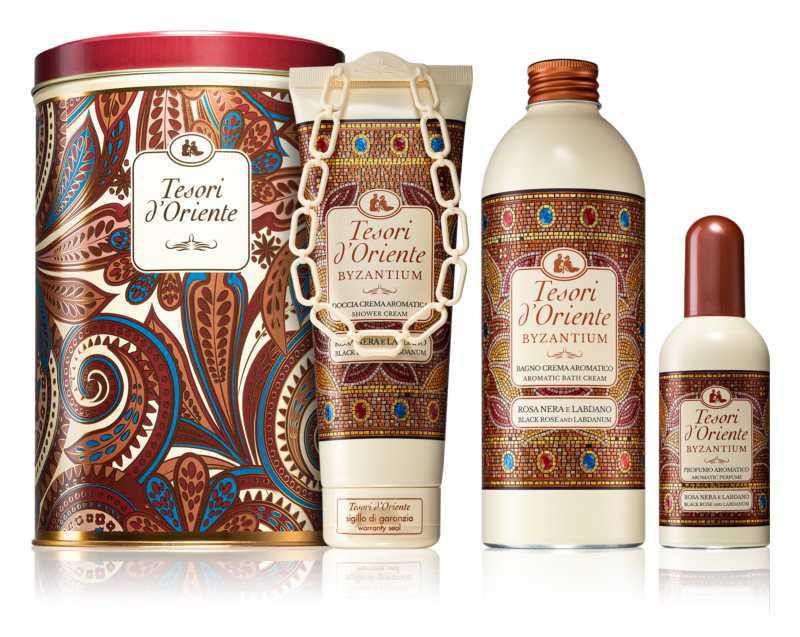 Sorry, there are no reviews for this product yet.
Write a review
The Tesori d'Oriente brand was born on the thought that every woman should have the chance to prepare perfect relaxation for body and soul in the comfort of her own home.
The treasures of the Orient in the form of captivating sensual fragrances were created on the basis of unique ingredients that make all Tesori d'Oriente cosmetics stand out due to their uniqueness and oriental beauty. Traditional sensual experiences provided by oriental fragrances are accompanied by modern admixtures that add products to the original character.
The Tesori d'Oriente brand contains a comprehensive range of cosmetic products that can be used for everyday relaxation rituals. These rituals will free you from everyday stress and you will achieve a state of balance of body and soul.
High-quality Italian products delight with their unique sensual scents and evoke a feeling of deep joy and relaxation in contact with your skin. Treat yourself to everyday moments of happiness with the Tesori d'Oriente brand!
Kit Type - gift set
Fragrance groups - oriental, floral
Popular news
Recently added reviews